recreation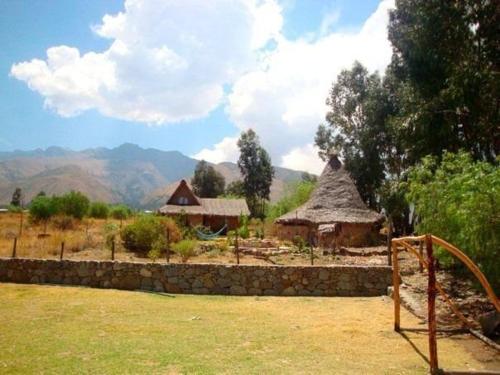 El Poncho offers the best alternatives for amusement through open-air activities.
 
night life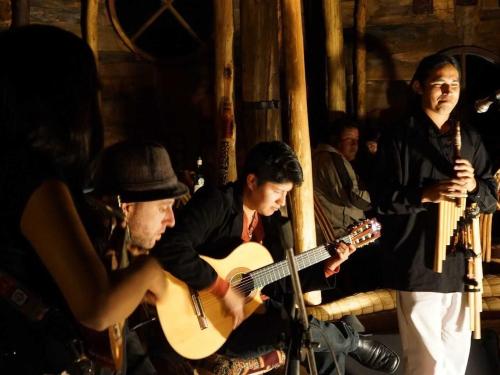 El Poncho offers different kind of options to enjoy a unique and fun night .Among the alternatives we offer our clients we can mention:? PUB, KARAOKE AND DISCO NIGHTS
? GUITAR NIGHTS AT THE ?FIRE CIRLE?
? LIVE FOLK AND DANCE MUSIC (on specific dates)We have specific areas to carry out each of these activities, in order to respect the peace and relaxation of guests who visit us with the intention of resting.
Recreation and sports areas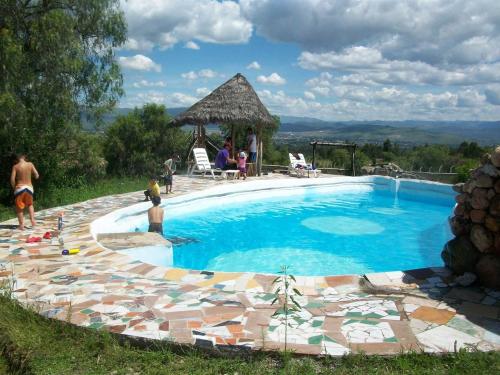 Soccer field with natural grass and wood goals in order to keep the eco-center rusticity.
Beach Volley Court: Guests have the option to organize small championships or just spend an enjoyable time with their families or friends.
 
Observation and Rest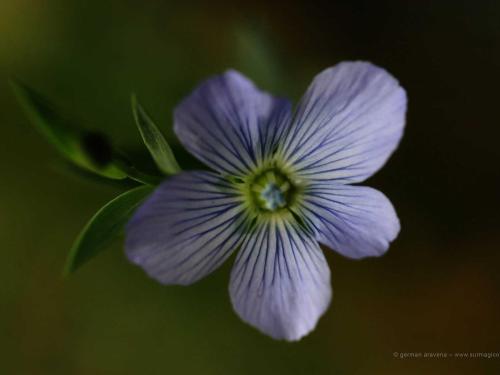 One of El Poncho?s main attractions is its great viewpoint of 360 degrees located in ?La Nave?s? highest floor.
It has a capacity of four people and offers an amazing view to the four cardinal points. You can see the majestic Tunari Mountain, the beautifulness of the high valleys, and a panoramic view of Cochabamba city.
 
Tours and Trips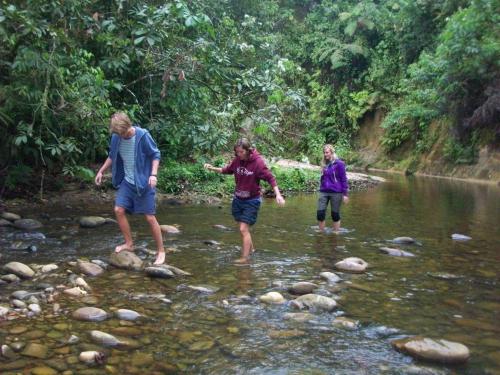 El Poncho offers several alternatives for exploring the surrounding area and having great adventures close to nature. Among the most important are guided hikes, horses rides (previous reservation), and bicycle rides.
Additionally, our tour operator, ?COBODES Tours?, offers different tours not only around Cochabamba, but also around the whole country.